Our Origins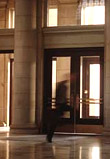 IBH's expertise comes from sixteen years of designing, developing and operating client-personalized behavioral health and EAP programs nationally.
IBH was founded by Dr. Samuel Mayhugh in 1988, as a behavioral health company providing consulting, technology, networks and managed care operating systems for insurance companies, employers and other growing managed behavioral health companies.
IBH shifted to an operating company in 1990 when a large employer wanted to contract with a behavioral health management company who would provide rapid responsiveness, high clinical quality and cost-containment, in a partnership arrangement. A strategy of high level customer service for both operations and development has resulted in an organization that is national in scope yet "boutique" or "niche" rather than "mega-corporation." By remaining true to its origins, IBH has not experienced a lawsuit and has lost only two of 1200 clients in 16 years.